Velona Cuddles

Proteck Bed Pad
Velona Cuddles

Proteck Bed Pad
The Proteck Disposable Bed Pad instantly absorbs excess liquid to give you complete peace of mind.
Velona Cuddles
Proteck Bed Pad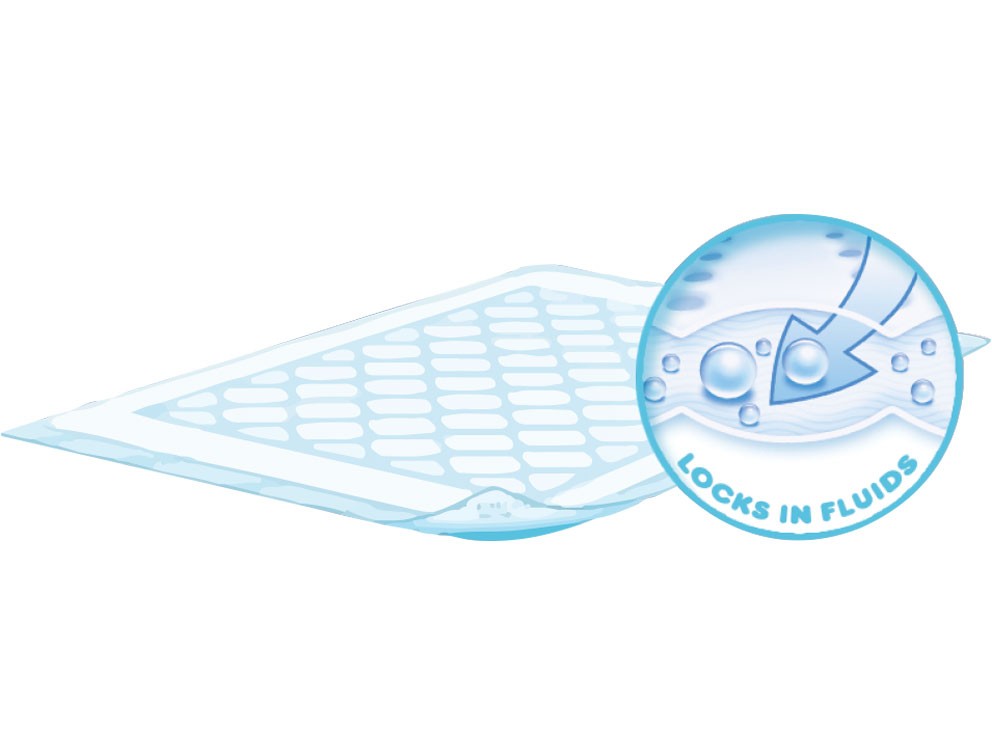 Features
Thermal Pressurizing Mechanism
Prevents side leakage and eliminates need for using more than 1 at a time.
Fluff Absorber with Rhombic Embossment
Provides high absorbency & odor control by locking fluids and odors deep into the core.
Durable Heavy-Duty Materials
Make it resistant against tearing as an individual moves.
Fast Wicking Capability
Facilitates even fluid dispersion and dryness
Waterproof Backsheet
Guarantees hygiene and protects the mattress from smudges
What is Proteck Bed Pad
The Proteck Disposable Bed pad instantly absorbs excess liquid to give you complete peace of mind. Made in a convenient 60x90cm size that suits a variety of purposes such as a bedliner for infant and adult incontinence as well as a disposable diaper changing mat.
Velona Cuddles

Customer Feedback
Elham Ilyas
Thank you velona for this beautiful print. Have been using for 5 years for both my kids. Velona is the only brand that suits my kids...
Liyanage Sabeena Fernando
Super Comfortable Diaper for my baby. I Recommend for All. Best Diaper in Sri Lanka. 
Mandira
It's Superb and Comfortable for baby. Absorbent Capacity Very High 
Nuwanthi Upeksha
Out of all the Diapers in the market, Velona cuddles is the best I have found so far. My baby is now 7 & half months. He wears it and it's the best.
Saliya De Silva
Excellent product better than anything in the market by Far ...... even better than the imported branded diapers , awesome job Velona you continue to give the very best for babies and kids
Nishi Perera
Very comfortable diaper for my baby.best product in SL.I use this diapers daily for my nwborn baby but no any rashes.i love this.
Randika Ravichandra
The Best Diaper in SL, I have been using it from day 01 and my Baby has been very comfortable in them, no rashes and no leaks.
Sarojini Jacintha
I have been buying their Adult diapers for my dad and mother-in-law and they are excellent. In addition I must mention that the service extended by Tharaka is superb when coordinating things from overseas.
Keerthu Krish
Best diapers in Srilanka...I have used for my son. it's really perfect for the child. very comfortable, softness and very easy. I'm really happy about the quality of velona cuddles diapers...!!!!
Meena Maladugalage
Very comfortable and soft product for the kids. Sizes are also really good compared to the other products.
Dilrukshi Tissera
I'm using this diaper for my newborn baby..Excellent product..very comfortable for my baby..love it.
Nayomi Iresha
its the best diaper for kid love to say that my girl is enjoying her day with velona cuddles
Thilini Harshani
The no 1 diaper which I can choose for my baby. comfortable, high absorption and quality material...
Vindya De Silva
Best and high quality no 1 diaper brand in sri lanka. very comfortable for my baby and other babies also. love it. highly reccommand for all. best of luck Velona
Rizmiya R Ijaz
It's really perfect for the little one. Baby feels very comfortable with Velona Cuddles!
Badhoo Nisa
The best diaper for kids. I'm now using this. Recommended for All types of skin
Velona Cuddles

Similar Products